(Pictured above: It be Robert Newton)
Today is International Talk Like a Pirate Day (as if you didn't already know). So what better time to remember one of cinema's most memorable pirate thespians — Robert Newton.
An IMDb bio describes Newton as "one of the great character actors — and great characters — of the British cinema."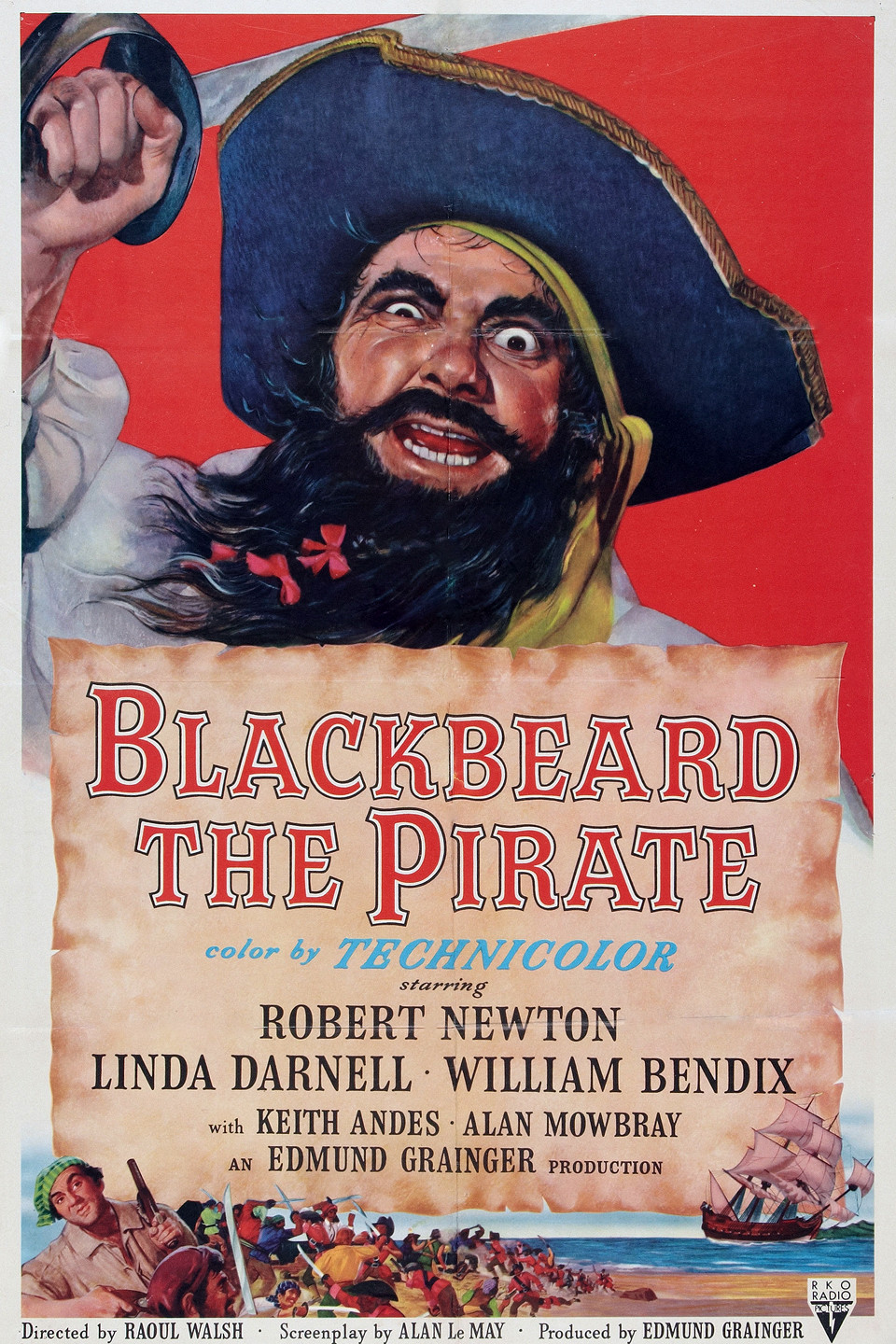 Among his many roles, Newton made an indelible impression playing pirates, including Long John Silver and Blackbeard. In fact, you might say Newton created the template for playing a pirate, whether in a movie or at a Halloween party. Every time someone says, "Arrgh," you could have Newton to thank – or blame – depending on your perspective.
BlackBeard, the Pirate, which starred Newton, Linda Darnell, Keith Andes, William Bendix (of TV's The Life of Riley) and Irene Ryan (Granny on TV's The Beverly Hillbillies), was released in technicolor to theaters in 1952. It runs 98 minutes and you can stream the entire film with an Amazon Prime subscription or for $2.99 on Vudu, Google Play and YouTube.
If, however, you happen to be a time-pressed multitasker, there is yet another viewing option.
YouTube user snootlyO has kindly uploaded a distilled, 2 minute and 11 second version of the film, capturing the essence of Newton's performance. You might also think of this short video as a Khan Academy type tutorial on how to ham it as a pirate.  (Thanks to Charlie Greenberg for alerting The Savvy Screener to this little gem.)
You can watch the truncated version on YouTube.
(Note: This is an updated version of a previously published article.)